Azzad Dates in a Glance
know more about us
Purchasing and manufacturing dates for local market and export.
Providing dates packaging services for our clients.
Providing a variety of services (transport, storage, supply, processing) for producers, contractors, exporters and dates manufacturers.
Save the region production of dates throughout the year.
Increase the market value of region dates.
Establish a regional dates market based on display and demand effect.
Providing products.
Providing services.
Abu Samra, Al Ain. United Arab Emirates.
The site (Abu Samra) mediates an agriculture area which rich in palm trees.
Faraway from pollution sources since located in the center of agricultural and healthy environment.
Availability of paved road linking the site with the highway and nearby services.
Vacuum Date Package.
Loose Date Package.
Deluxe & Sorted Date Package.
Chilled Date Package.
Dates Paste.
Dates Syrup.
Fodder.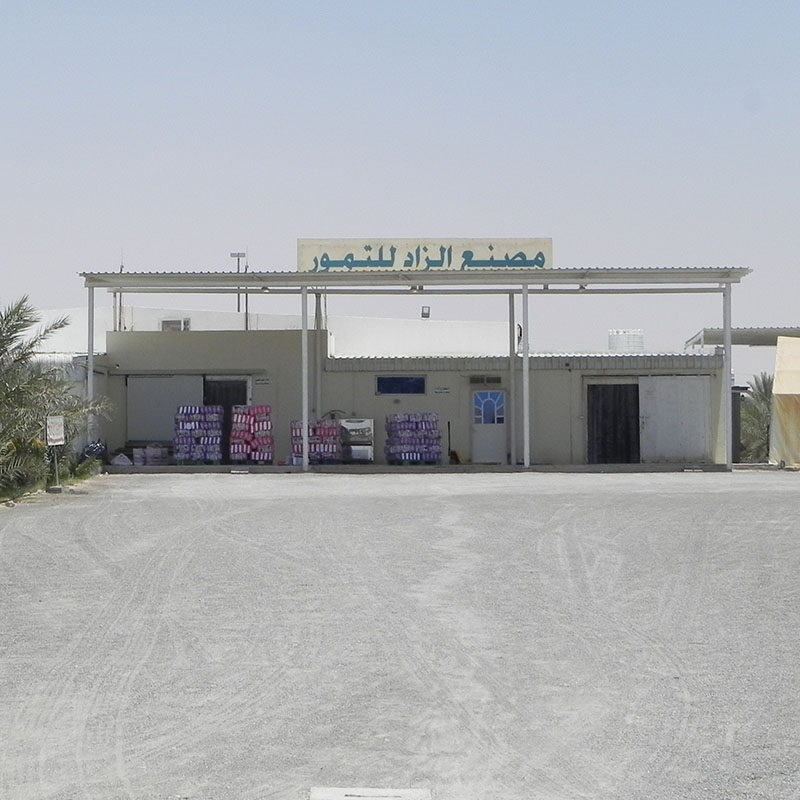 Our Premium Dates Gallery